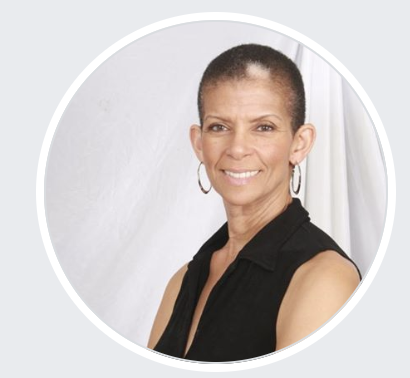 About Stephanie Lee
Twinkies, Hostess Cupcakes, Penny Candy, Taffy, Chocolate Bars, Sodas, Fritos, Pastries, Cakes, Cookies, Pies…these were just a few of my favorite friends growing up.
In Junior High School I was very overweight and very shy, a lethal combination for a 12 or 13 year old with low self-esteem. I found food to be a great consoler. At least for those few minutes of gorging I could feel comforted and not so alone.
One summer, between 7th and 8th grade, I found dieting. I wanted to look cute in my clothes like the other girls at school. Over the years, I tried all kinds of different plans that promised quick weight loss. They all worked, and then they didn't. Eventually, I'd find myself with the same overeating habits and the weight would come back, plus a little more.
Before long, the newest, greatest diet program would sweep the nation and off I'd go repeating the same pattern over and over again. Being on a diet was always a thrill in the beginning. The promise of a new svelte body and the ability to wear whatever I wanted without worrying about whether it covered up this or that area of my body. Then, it would become drudgery and my old favorite junk foods would find their way back into my life once again.
Eventually. the struggle got to be too much and I gave up trying. I settled into a less than happy marriage, an unsatisfying and extremely stressful job, and ate my way through life. I was once asked if I was pregnant. "Nope, just fat". There wasn't much joy to be found at this dark time in my life.
On our own we will often start our weight loss journey strong, and have a tremendous desire to stay strong, but then life happens and we get derailed. We revert back to our old habits because that's what we know. It's quick, simple and we don't have to think about it. We're stuck in trying to work through whatever issue(s) that derailed us in the first place with little to no emotional or physical reserves left for even thinking about "eating right" (whatever that might mean)
Gradually, over time, my life began to change. My husband and I split up, I changed jobs into something much more satisfying and a better fit for my personality, and I entered into a weight loss program that allowed me to eat in a way that more closely matched my daily life while incorporating healthier habits.
Today, I use my knowledge and 25+ years of experience in the health and fitness industry to help you find your own way into a healthy lifestyle that can be sustained over your lifetime while you continue to live with whatever life brings you.
I will help you create strategies that are specific to your personality, your goals, and your life circumstances including work, family, relationships, nutrition, etc.
Does my story sound a little bit like your own? If so, let me share with you my method to help you achieve a healthy lifestyle. Click here for a FREE consultation.
Accomplishments:
Certified Healthy Weight Loss Behavior Coach (Healthy Behavior Institute)
Nationally Certified Group Fitness Instructor (AFAA)
International Group Fitness Instructor and Health and Fitness Speaker
-Author:
Collaboration Books… "I Can Feel the Love": Women's Stories of Connection by Katharine Gilpin, Diane Marie Ford, and Contributors
"If I Only Knew Then What I know Now": Women's Stories of Discovery by Katherine Gilpin, Diane Marie Ford, and Contributors.
"Thoughts": Finding Family by Mel M. Andre. Andre, Nirvana De La Cruz, and Contributors.
–Upcoming Book:
"Confessions of a F.A.T. (Frustrated and Tenacious) Fitness